On March 29th, 2022, NKDB held its 63rd Monthly Briefing and Discussion on North Korean Human Rights at the NKDB Education Center for Korean Integration. This month's briefing celebrated the release of NKDB's newest publication, Prisoners in Military Uniform: Human Rights in the North Korean Military. After remarks from Richard Delisle, representing the Embassy of Canada in the Republic of Korea, who generously supported this publication, NKDB's own International Cooperation Officer, Chad Miller, delivered a presentation on the major findings of the original report, as well as findings from the new research conducted by NKDB in early 2022.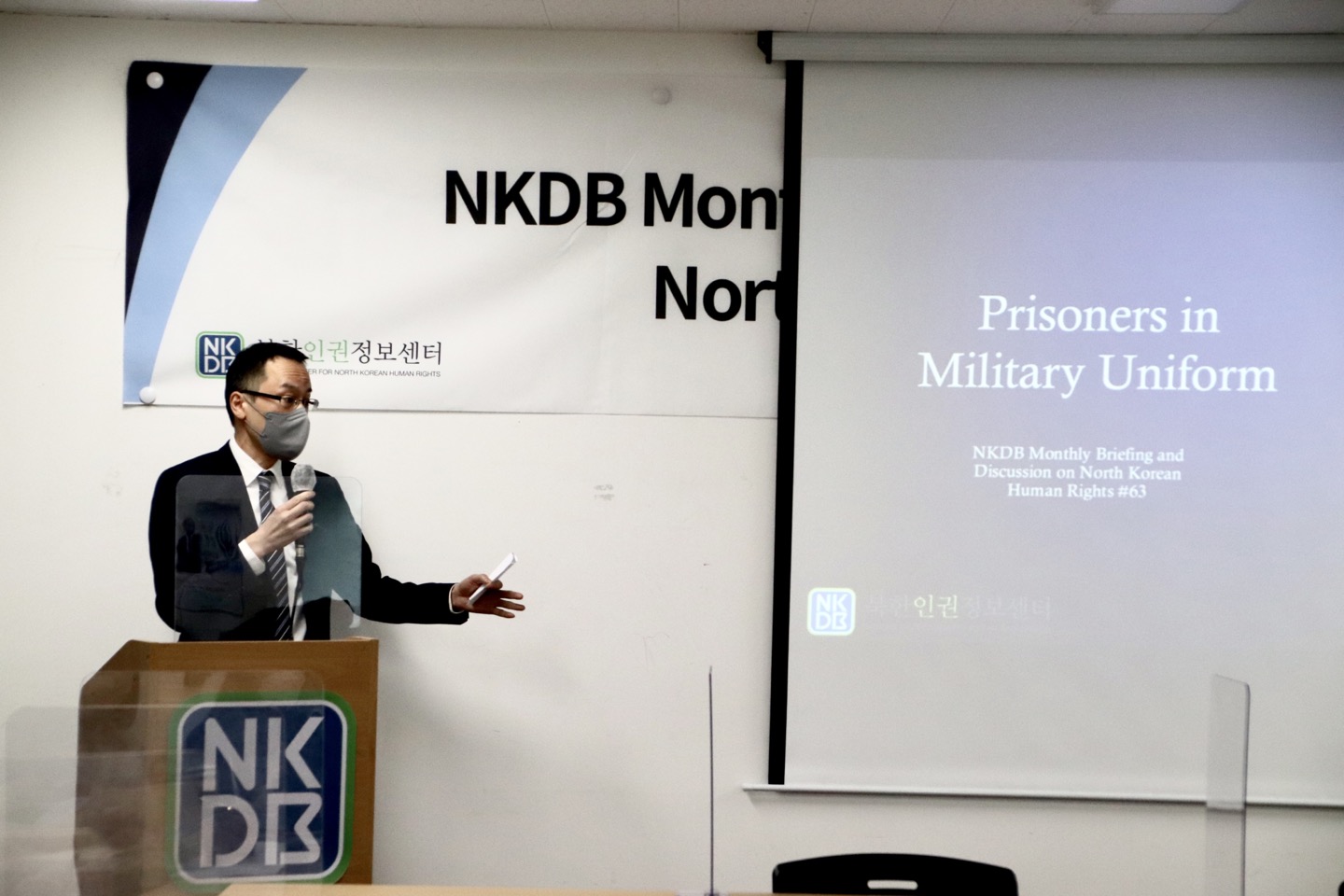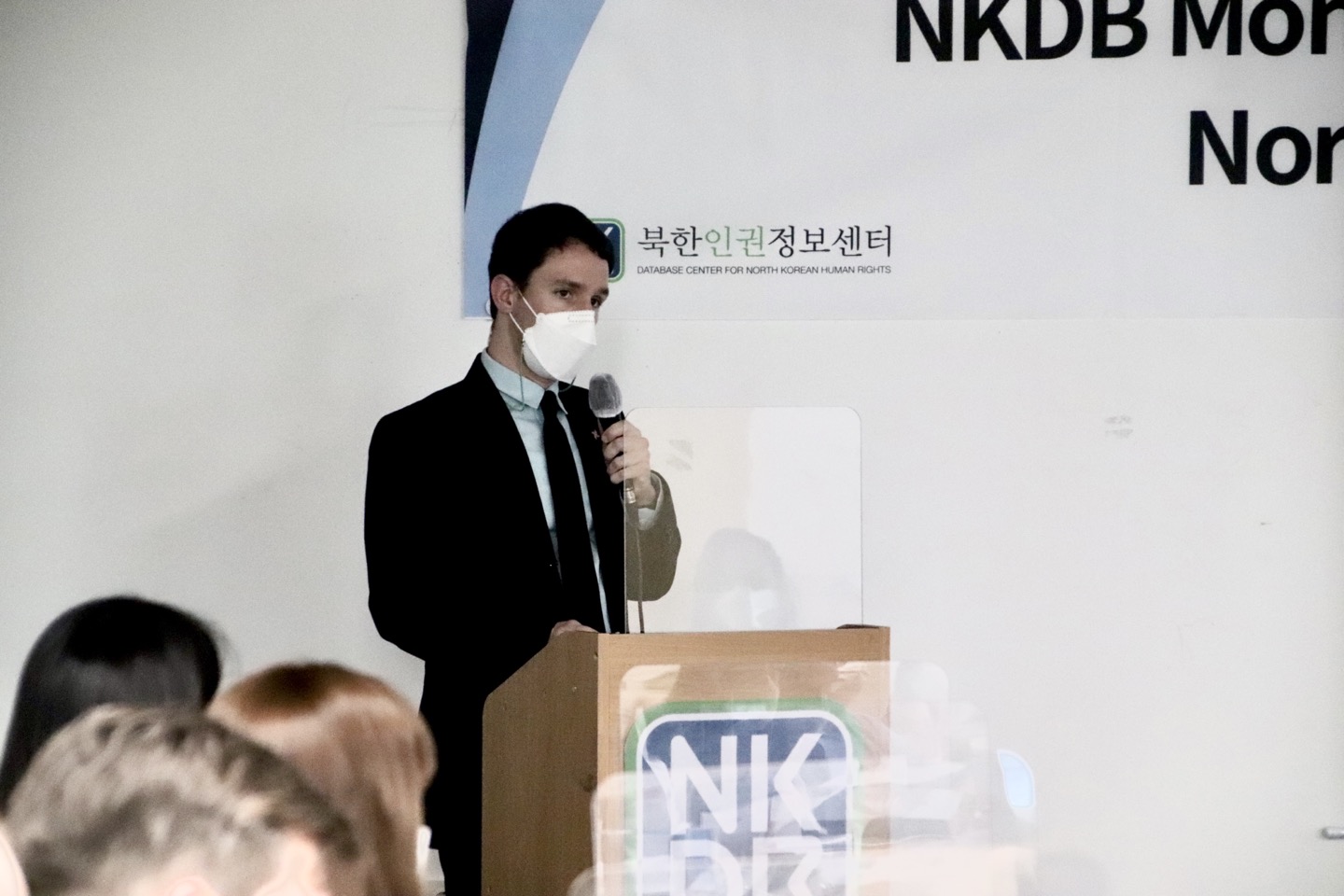 Following the presentation, a guest speaker joined the briefing to share his experience with human rights violations as a member of the North Korean military, his thoughts on how people perceive military service in North Korea, and thoughts on the future of the Korean Peninsula.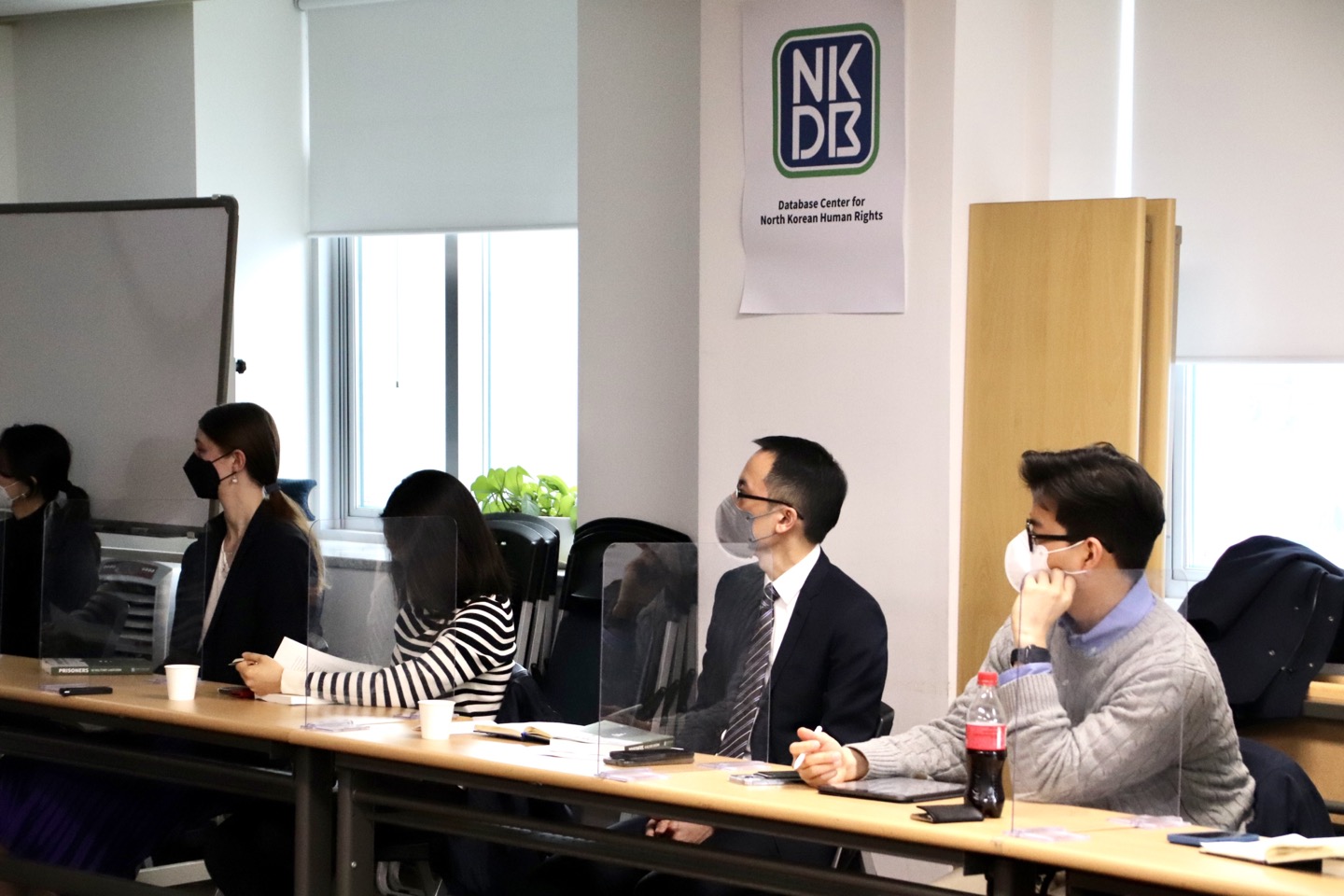 Prisoners in Military Uniform is available for download for free from the NKDB website HERE, and a physical copy can be purchased by contacting NKDB at nkdb.org@hotmail.com.