[Event]NKDB presents its latest research on Non-Socialist Group activities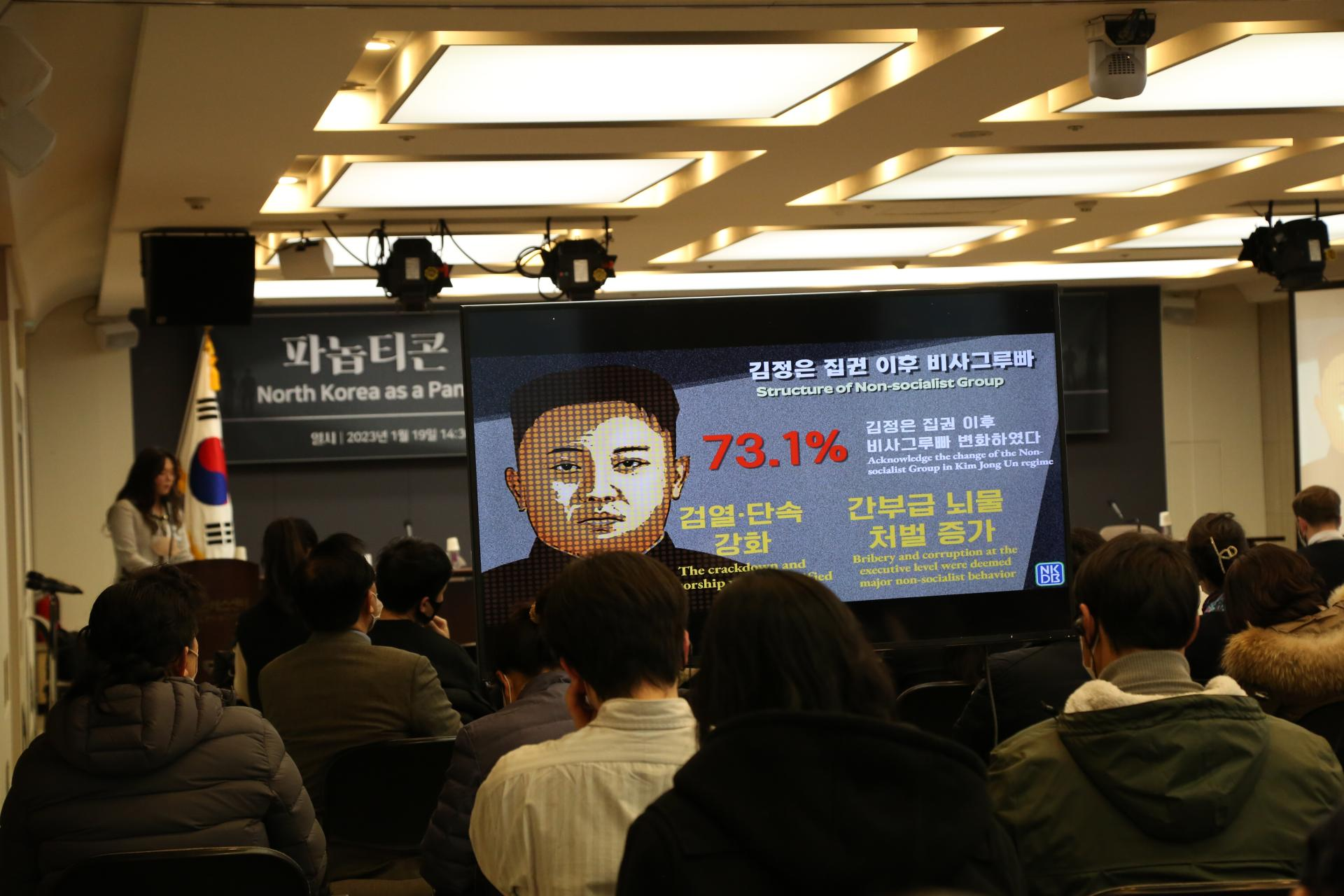 An unexpected house search, which could occur at any given time, is a harsh reality for many people living in a Panoptic society, such as North Korea.
Who has the authority to conduct unannounced searches on private citizens and their properties, and on what basis? This raises questions about the human rights violations that occur during these inspections.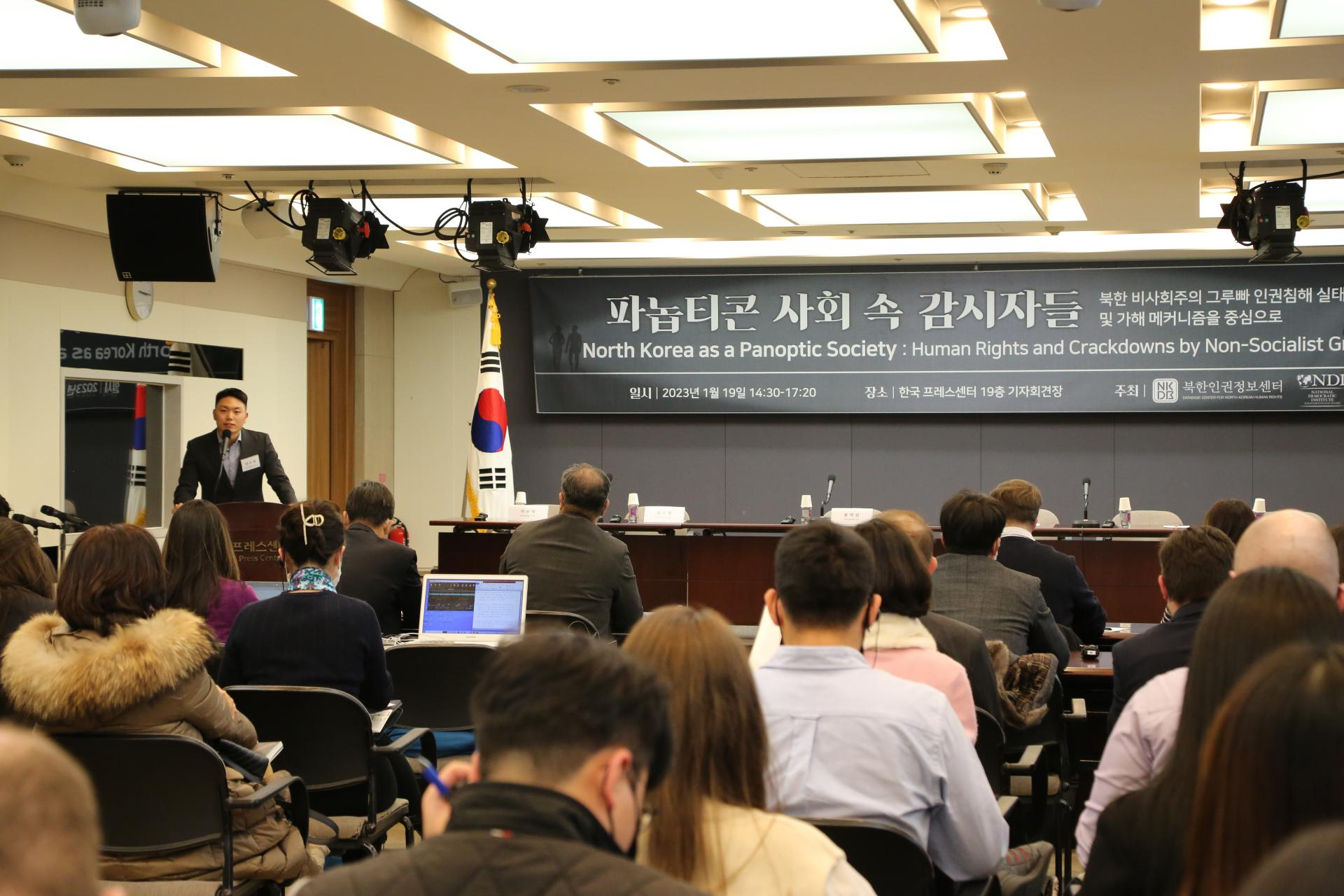 The DPRK regime is actively working to eliminate anti-socialist and non-socialist behaviors from the country. But what do these behaviors actually entail, and what kind of punishments are imposed for engaging in such acts?
In its latest reports, NKDB has attempted to answer these questions through extensive research on the Non-Socialist Group, as well as anti-socialist and non-socialist behaviors that the organization is tasked with cracking down on.
During the conference held at the Korea Press Center on January 19th, 2023, NKDB presented its research findings on the structural organization of the group, its daily tasks, inspections, crackdowns, as well as existing government policies and trends in the authorities' responses. NKDB also presented accountability measures that could be taken against the perpetrators for domestic and foreign stakeholders who attended the conference.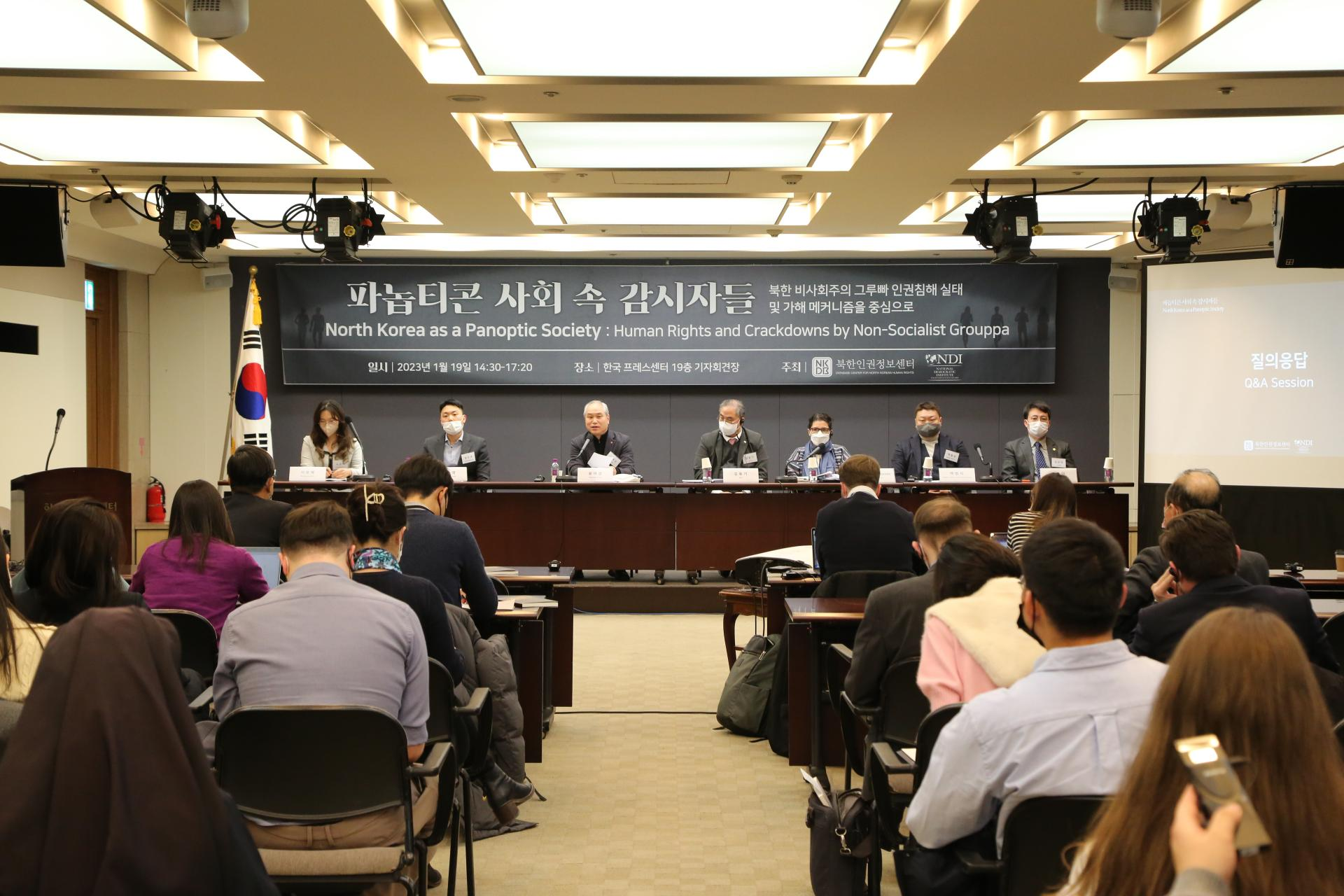 Researchers from the Database Center for North Korean Human Rights, Bo-Bae Su and Su-Young Yang, have revealed the results of surveys conducted with North Korean escapees on the current state of non-socialism in the country, including censorship, crackdowns, and punishments.
The panelists invited to the discussion included Eun-Deok Kim, a former North Korean prosecutor, Woong-Gi Kim, an attorney, Buhm-suk Baek, a professor of International Studies at Kyunghee University, and Eleonor Fernandez, a Human Rights Officer at the Office of the United Nations High Commissioner for Human Rights in Seoul. They discussed the significance of the research, methods to establish accountability measures, and exchanged ideas to address the issue.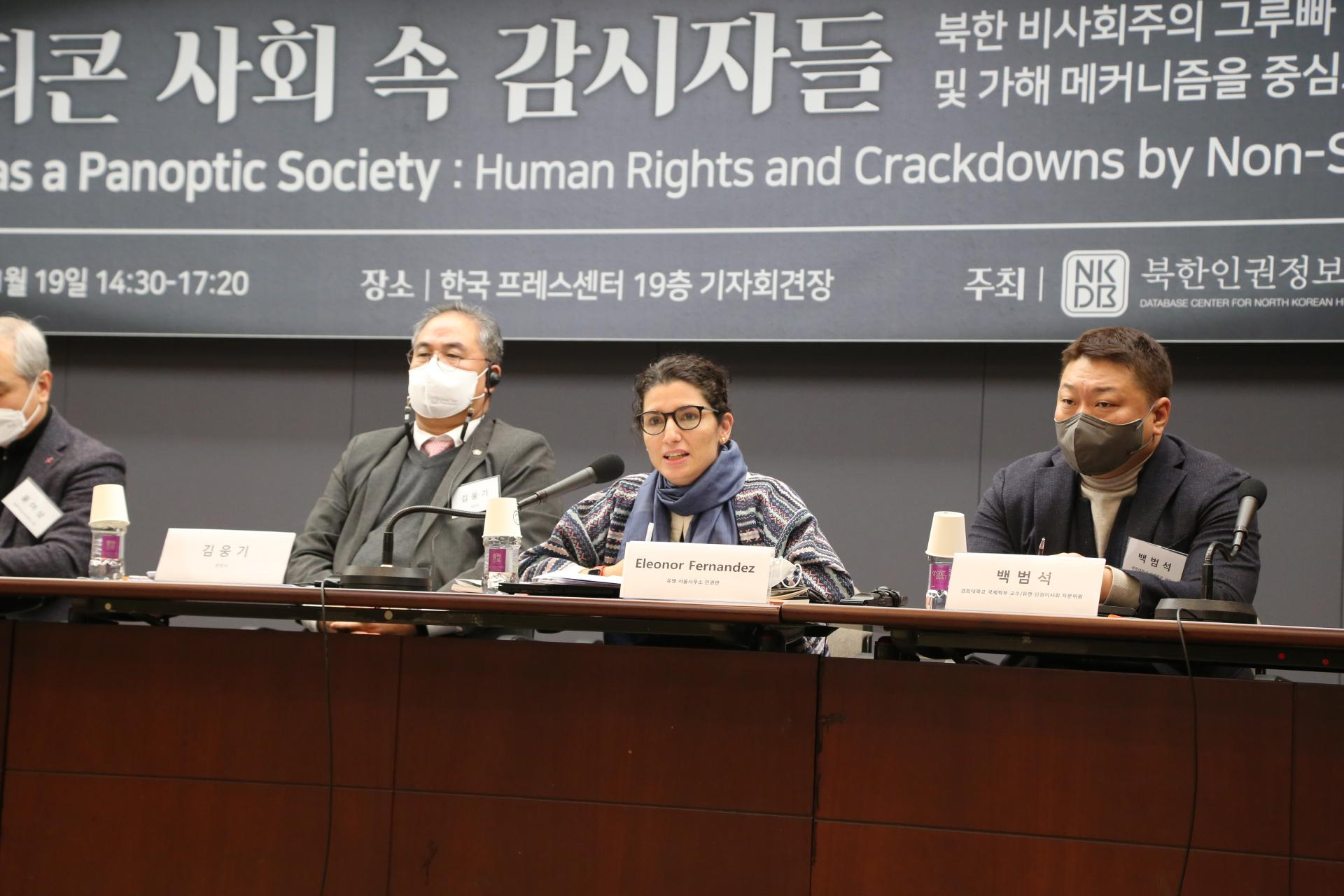 NKDB will continue its efforts to urge the implementation of Magnitsky-style sanctions and seek accountability for ongoing human rights violations. With numerous testimonies from North Korean escapees, the organization is committed to monitoring the current situation of human rights violations caused by the activities of the Non-Socialist Group.
The report, "North Korea's 'Non-Socialist Group': Inspections, Crackdowns and Human Rights Violations in a Panoptic Society," can be accessed on the Database Center for North Korean Human Rights' website and the organization's social media platforms.