[Event]NKDB Highlights Forced Repatriation of North Korean Refugees at CECC Hearing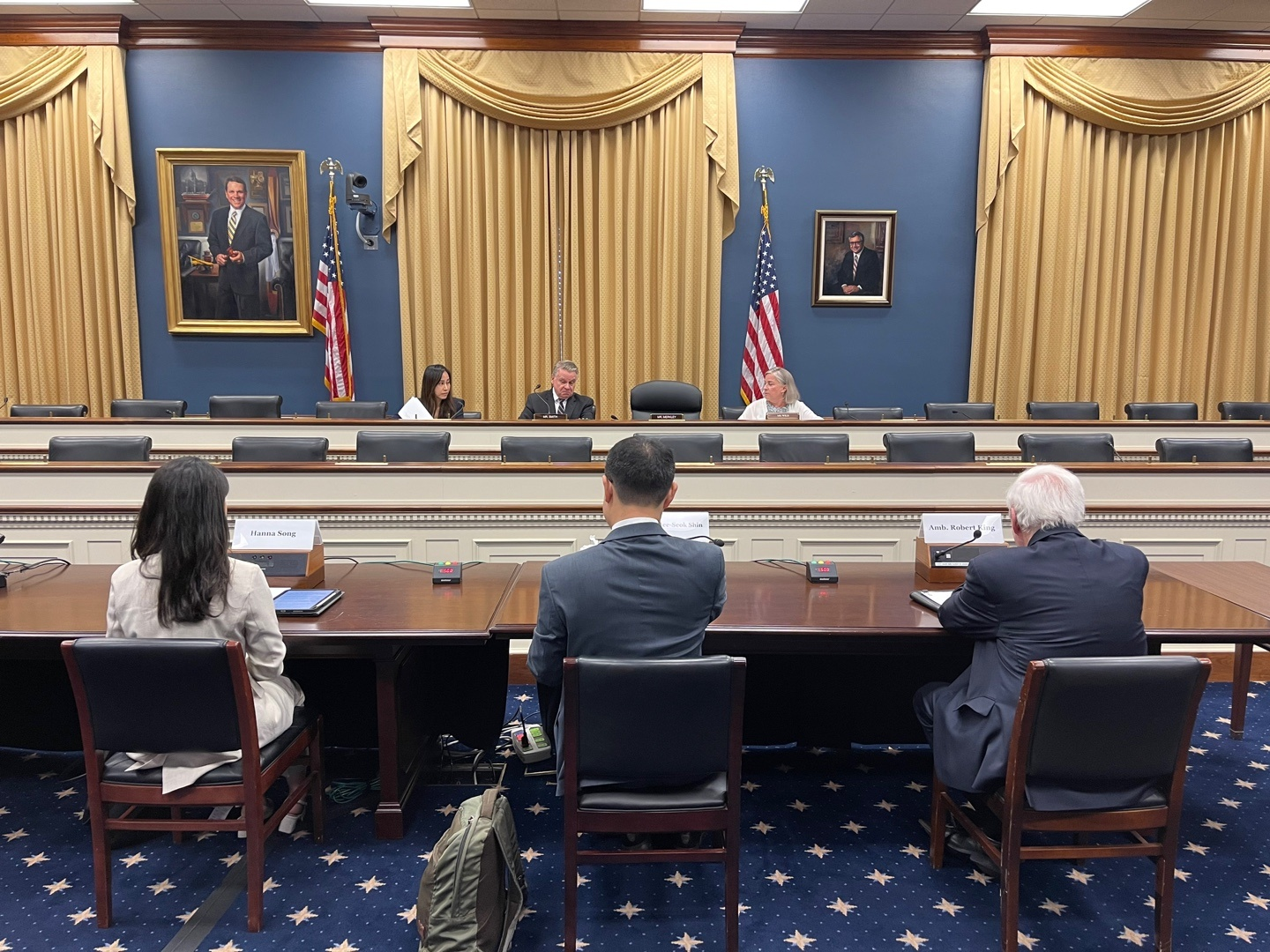 On June 13, Hanna Song, Director of International Cooperation at NKDB, delivered a compelling speech at the Congressional-Executive Commission on China (CECC) hearing in Washington, D.C. The aim was to shed light on the critical issue of forced repatriation faced by North Korean refugees in China.
As a prominent institution established by the United States Congress, the CECC plays a crucial role in monitoring human rights and advocating for the rule of law in China. Comprised of senators, representatives, and senior administration officials appointed by the President, the Commission holds China accountable for its human rights record while working towards positive change.
During the hearing, Hanna Song emphasised the dire conditions faced by North Korean escapees and the imminent danger of forced repatriation from China. She drew attention to China's inadequate measures in protecting these vulnerable individuals, as well as the alarming expansion of facilities associated with the repatriation process. Additionally, NKDB presented valuable recommendations to the U.S. government on how it can contribute to safeguarding the protection and dignity of North Korean escapees residing in China.
NKDB's participation in the CECC hearing reflects its unwavering commitment to raising awareness and prompting action from both the Commission and U.S. lawmakers. By bringing the issue of North Korean forced repatriation to the forefront of the CECC's agenda, NKDB aims to generate increased international pressure on China to prioritize the protection of North Korean human rights.
NKDB expresses its sincere gratitude to all the CECC members and U.S. lawmakers for their invaluable support and willingness to learn about the pressing human rights issues faced by North Koreans.