[Event]Unveiling the Stories of POWs: An exhibition at the War Memorial Museum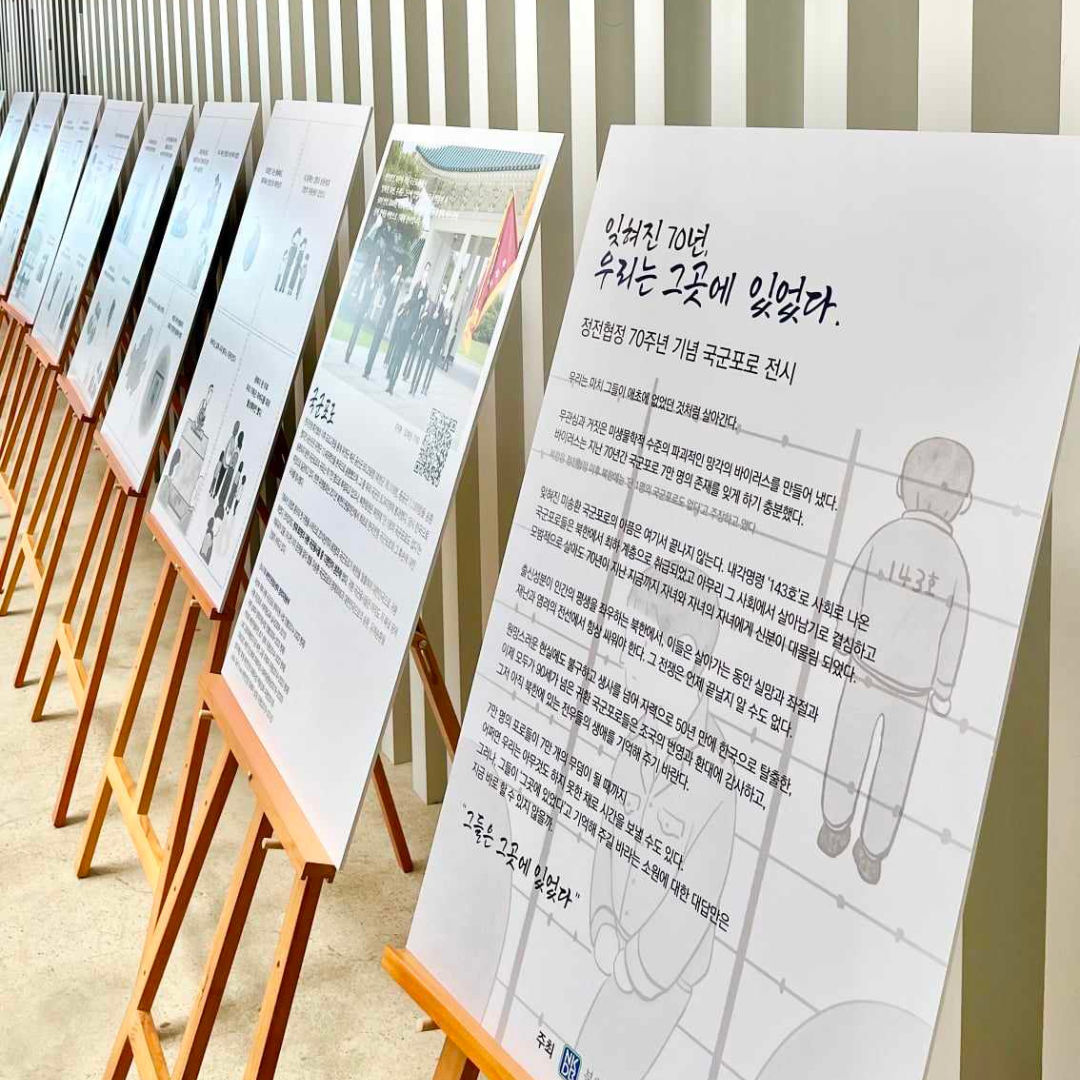 From July 25 to July 30 2023, in commemoration of the 70th anniversary of the Korean Armistice Agreement, NKDB proudly organized a deeply impactful exhibition at the War Memorial Museum. The exhibition was a heartfelt dedication to honour the South Korean prisoners of war (POWs) who suffered unimaginable hardships during their captivity in North Korea.
During the event, we shed light on the memory of the 70,000 South Korean POWs who were captured and never returned. It was a profound moment to reflect on the pain they endured, while also celebrating the resilience of the mere 80 who managed to find their way home after over four decades of struggle.
Throughout the years, NKDB has remained committed to providing steadfast support for the POWs, including essential assistance through home visits, psychological counselling, medical aid, and social adjustment programs. These heroic individuals, now in their late 90s, deserve to have their stories preserved for future generations to remember and honour.
One of the featured stories in the exhibition was that of Yoo Yeong Bok, a POW who miraculously returned to South Korea. Through a captivating comic, visitors had the opportunity to immerse themselves in the experiences of this young man, who valiantly fought for his country and endured nearly fifty years of captivity in North Korea. Yoo Yeong Bok's story served as a poignant window into the struggles faced by every POW who courageously endured unthinkable hardships.
NKDB reaffirms our pledge to continue our efforts to ensure that the voices of these brave POWs are heard and never forgotten. We invite you to stand with us as we honour and pay tribute to the sacrifices made by our Prisoners of War.
While the exhibition has concluded, the impact of these stories will continue to resonate, inspiring future generations to recognise and appreciate the unwavering spirit of those who endured the harshest of circumstances. We extend our sincere gratitude to all who participated in this commemorative event, and we eagerly look forward to the day when we can once again gather to honour these remarkable individuals.