On December 13th, NKDB held its 61st Monthly Briefing and Discussion on North Korean Human Rights at the NKDB Education Center for Korean Integration. This briefing discussed the South Koreans' perception of North Korean human rights, based on the findings presented in NKDB's South Koreans' Perception of North Korean Human Rights 2021 Report (2021 북한인권에 대한 국민인식조사). Researcher of International Cooperation, Chad Miller, gave a presentation on the local perceptions of human rights in North Korea, as well as implications of the survey results, including the need and effect of addressing human rights issues at the governmental level.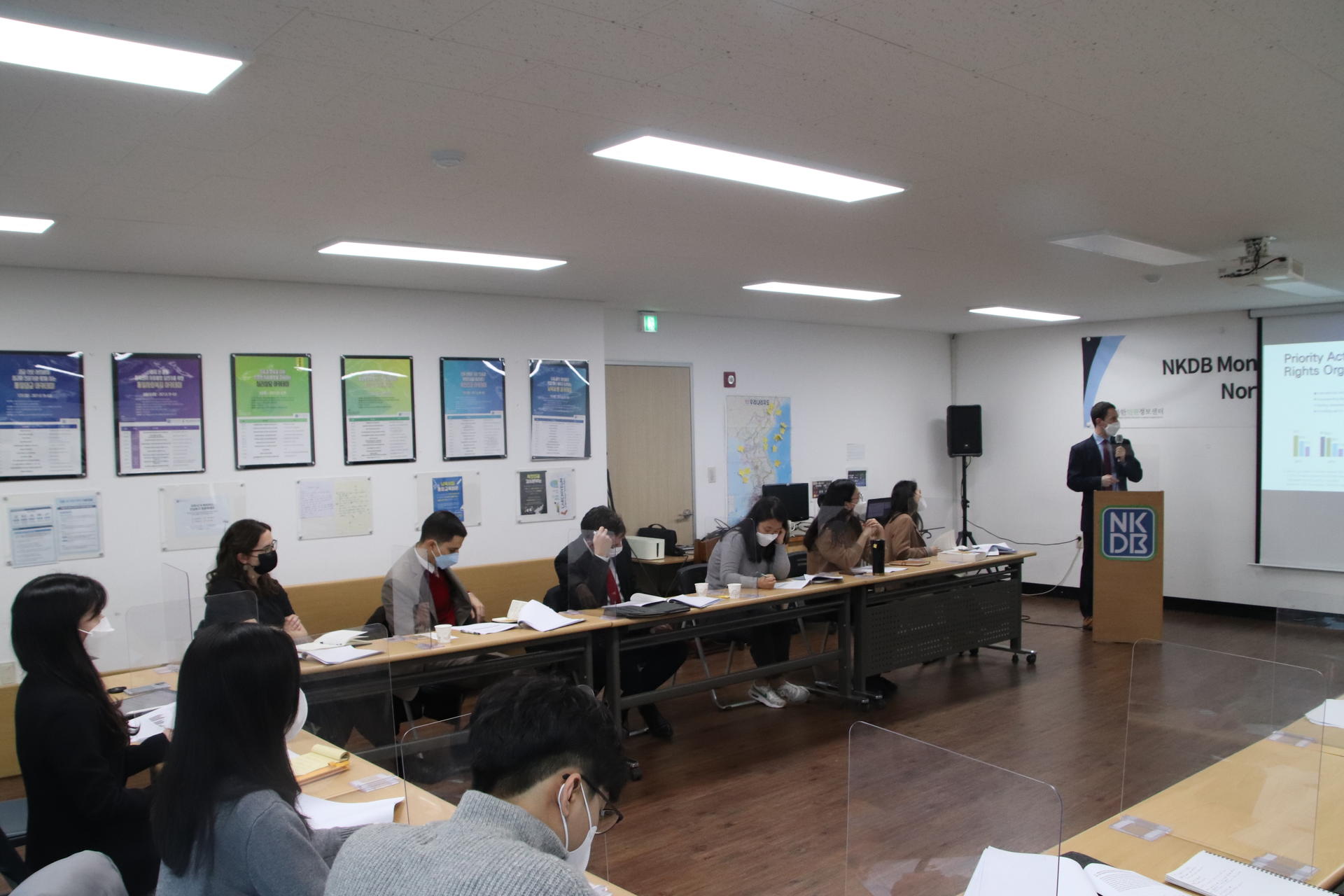 You can read more about how South Korean public perceive the human rights situation in North Korea, and additional responses regarding local policies towards North Korean human rights discourse by downloading the summarized briefing paper below!
In the coming year, we hope to bring you more varied and meaningful activities!