[Event]NKDB Center for Human Rights Legal Support Submits Complaint For Repatriated North Korean Fishermen
At 10:30am on July 12, the NKDB Center for Human Rights Legal Support filed a criminal complaint with the Seoul Central District Prosecutors' Office against the decision makers and 11 working-level officials for their roles in the repatriation of two North Korean fishermen in 2019.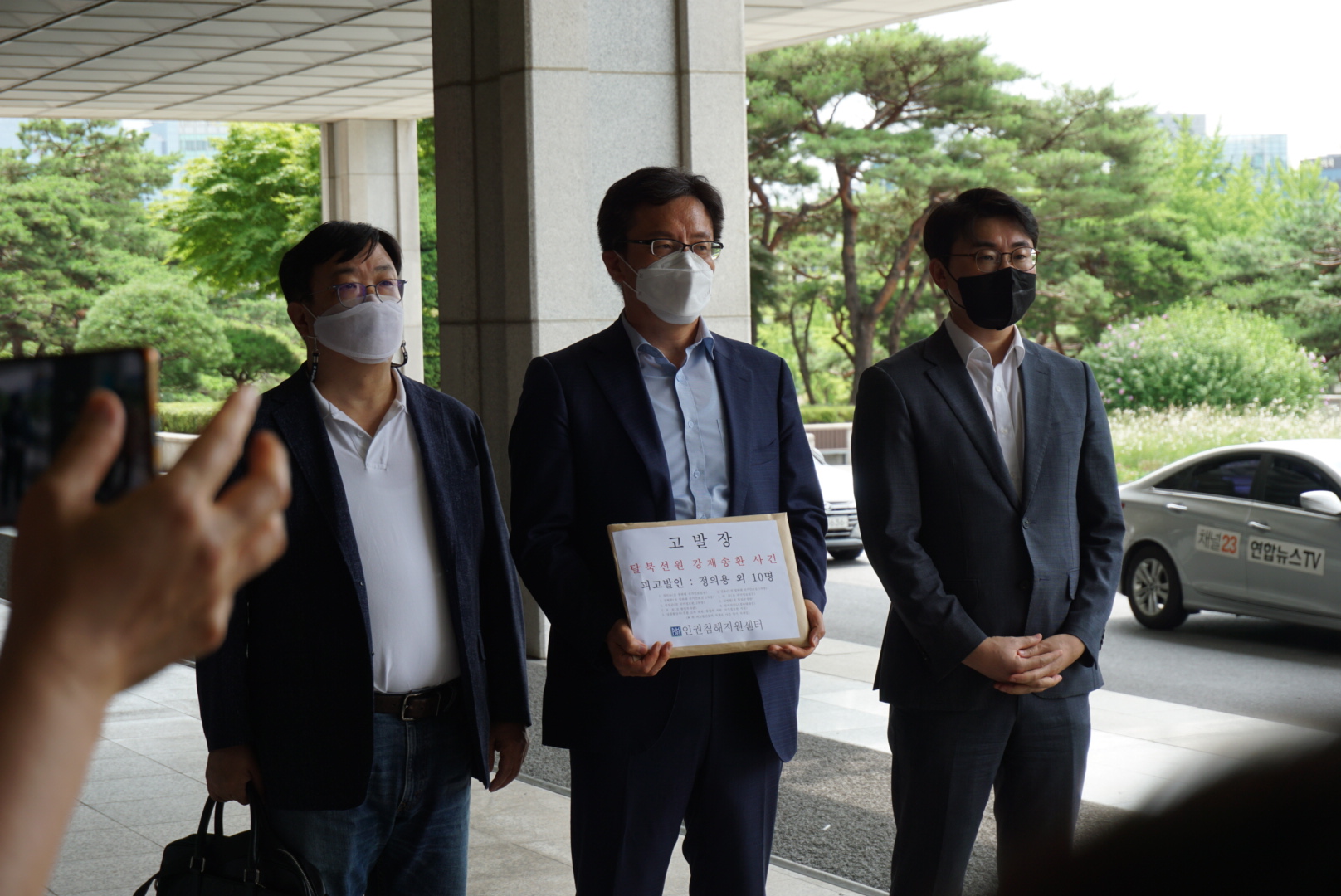 On November 7, 2019, shortly after it became known that the South Korean government forcibly repatriated North Koreans for the first time, NKDB issued a statement saying, "The Lives of the Two North Korean Defectors Who Have Been Forcefully Repatriated from South Korea Must Be Protected", specifying that it would be the first case in which the South Korean government was identified as a perpetrator in the NKDB Unified Human Rights Database.
In addition, the filed complaint points to the insufficient joint investigation carried out by the previous administration, the illegal decision to carry out the forced repatriation, violation of the principle of presumption of innocence, misinterpretation of the basis for determining sincerity of desire to defect, and non-compliance with domestic judicial and criminal procedures. Efforts are now being made to prevent the recurrence of such incidents through activities such as a seminar on assigning responsibility for the forced repatriation of North Koreans and policy recommendations.
The NKDB Center for Human Rights Legal Support (led by Director Seung-hyun Yoon) has been launched for this very reason, to file complaints, accusations, and carry out litigation for North Korean human rights violations in domestic and foreign judicial institutions. On July 12, 2022, NKDB filed a complaint accusing the former National Security Adviser and seven other officials, including those who enabled the forced repatriation of the North Korean fishermen, on charges of abuse of power, dereliction of duty, illegal arrest and confinement, and destruction of evidence.
NKDB will not ignore the widespread reality of North Korean human rights issues, a universal human rights issue, where illegal abuse of power and negligence by those involved is rampant, such as being treated unjustly without hesitation by certain parties in support of specific policies. We will continue to actively participate in thorough investigations in order to support the clarification of responsibility and establish countermeasures to prevent future incidents.