[Event]Director of International Cooperation Attends Roundtable with New UN Seoul Office Representative
On October 17, the UN Human Rights Office in Seoul hosted a roundtable with many of the civil society organizations working on North Korean human rights in South Korea as they welcomed James Heenan, the new head of the Office. NKDB's Director of International Cooperation, Hanna Song, participated in the roundtable, where she introduced Representative Heenan to the array of work that NKDB carries out, from documentation efforts to resettlement assistance, education programs, and legal support.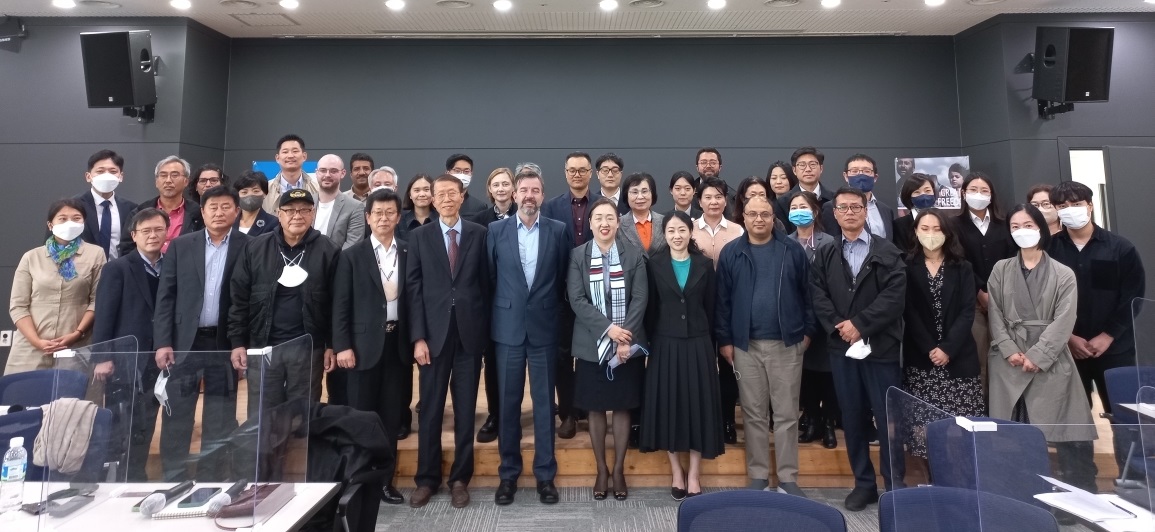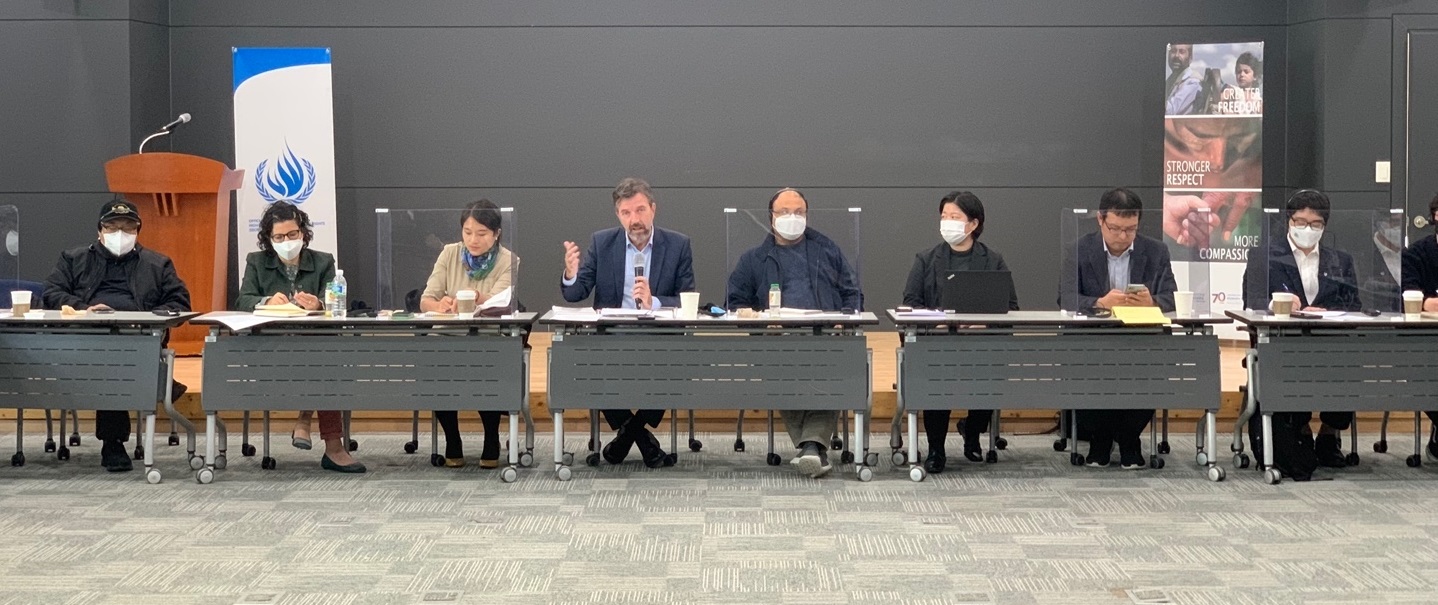 Since the UN Human Rights Office in Seoul was established in 2015, NKDB has enjoyed a close working relationship with the office and its staff. Prior to Representative Heenan's arrival, Interim Head Imesh Pokharel (seated to the right of Representative Heenan) graciously participated in panel discussions at NKDB events, including the Perpetrator Database Seminar and the launch of the North Korean SDG Data Portal event. NKDB looks forward to continued close cooperation with the UN Human Rights Office in Seoul moving forward, as well as the exciting future that lies ahead under Representative Heenan's leadership!