[Education]NKDB Launches Law Academy Program for North Korean Escapees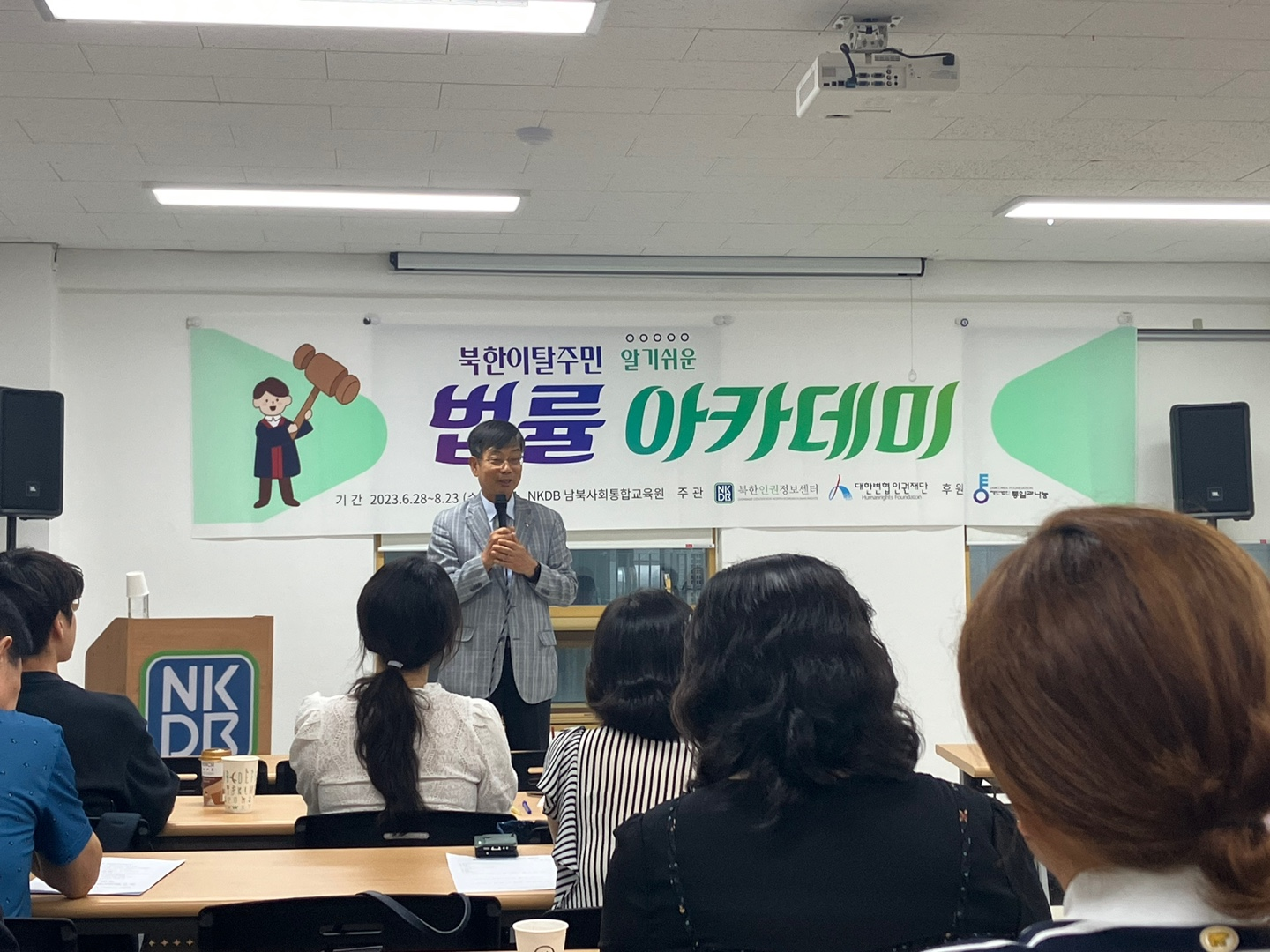 We are delighted to announce the launch of NKDB's Law Academy program, specially tailored for North Korean escapees. In collaboration with the Korean Bar Association Human Rights Foundation, this innovative program aims to address the legal knowledge gap commonly experienced by many North Korean escapees by providing them with invaluable legal expertise and resources.
Led by experienced lawyers with expertise in North Korea and the unique legal challenges faced by North Korean escapees, our Law Academy offers a comprehensive curriculum. Participants can expect insightful lectures covering a wide range of legal topics, as well as access to free legal counselling services at the NKDB Human Rights Violation Support Center.
The inaugural session, led by Lawyer Seung Hyun Yoon, Director of the NKDB Center for Human Rights Legal Support, focused on introducing the general legal system. Participants gained valuable insights into essential concepts such as bankruptcy, indemnity, and rehabilitation, shedding light on crucial aspects of the legal landscape.
The Law Academy program will continue for the next nine weeks, providing students with a comprehensive and invaluable understanding of the legal field. Through this initiative, our aim is to equip North Korean escapees with the necessary legal tools and empower them to navigate the complex legal landscape they may encounter.
We are thrilled to embark on this transformative journey alongside North Korean escapees, fostering their personal and professional development. Together, we can make a significant difference in their lives!