[General]North Korean Defector Youth, Children of Defectors Receive Scholarships Through the French Embassy in South Korea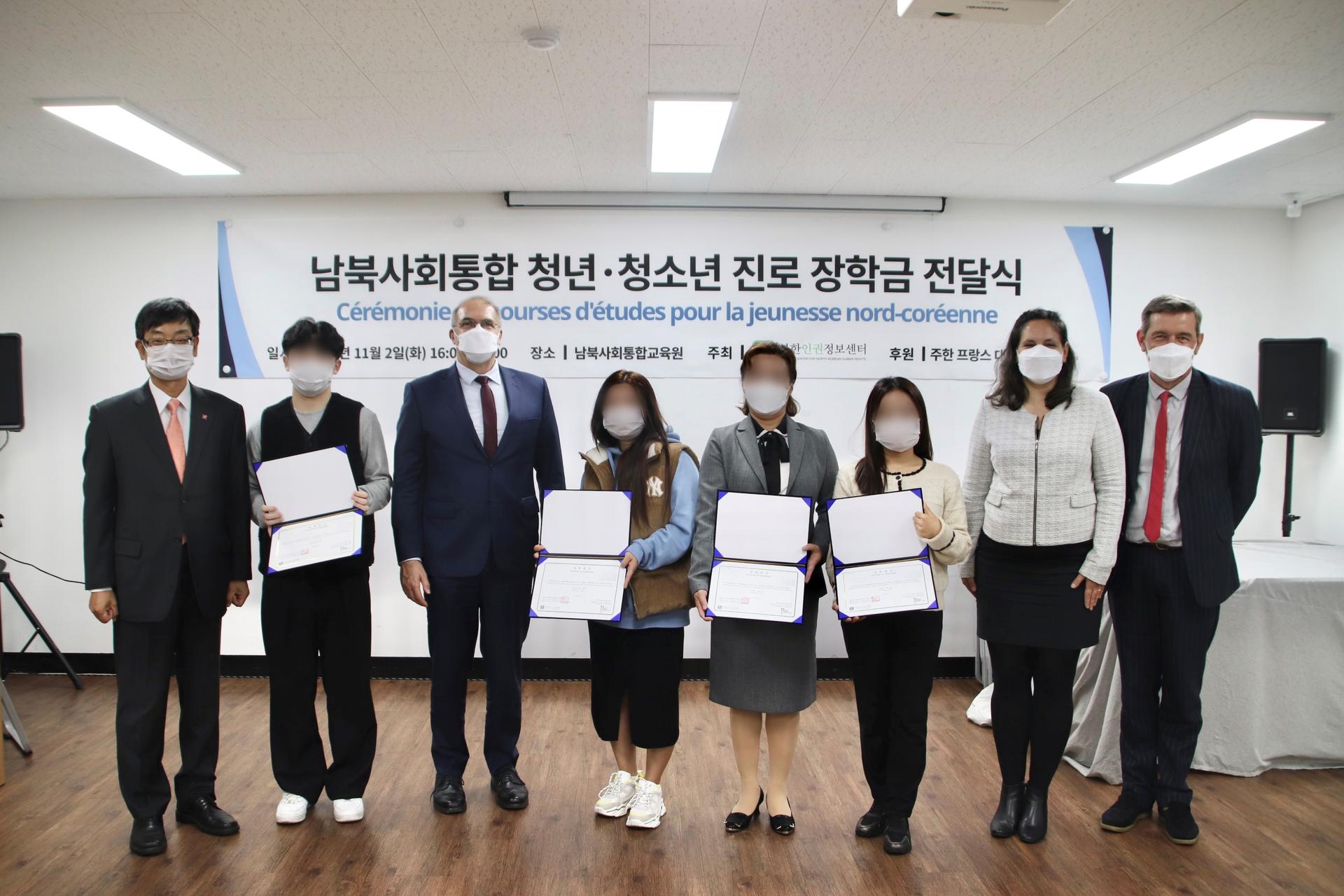 The Database Center for North Korean Human Rights (NKDB), through support provided by the French Embassy in South Korea, held a scholarship ceremony at the NKDB Education Center for Korean Integration on November 2nd to celebrate awarding scholarships to North Korean youth and children of North Korean defectors living in South Korea. French Ambassador to the Republic of Korea Philippe Lefort and other members of the French Embassy in South Korea were in attendance to present the scholarships to those recipients in attendance.
The French Embassy in South Korea became interested in North Korean human rights issues beginning with their participation in the Dream Plus Forum conducted in 2018 through the support of the KPX Foundation where they invited North Korean youth to the French Embassy. Their continued interest has resulted in their awarding of these financial scholarships to North Korean youth and children of North Korean defectors.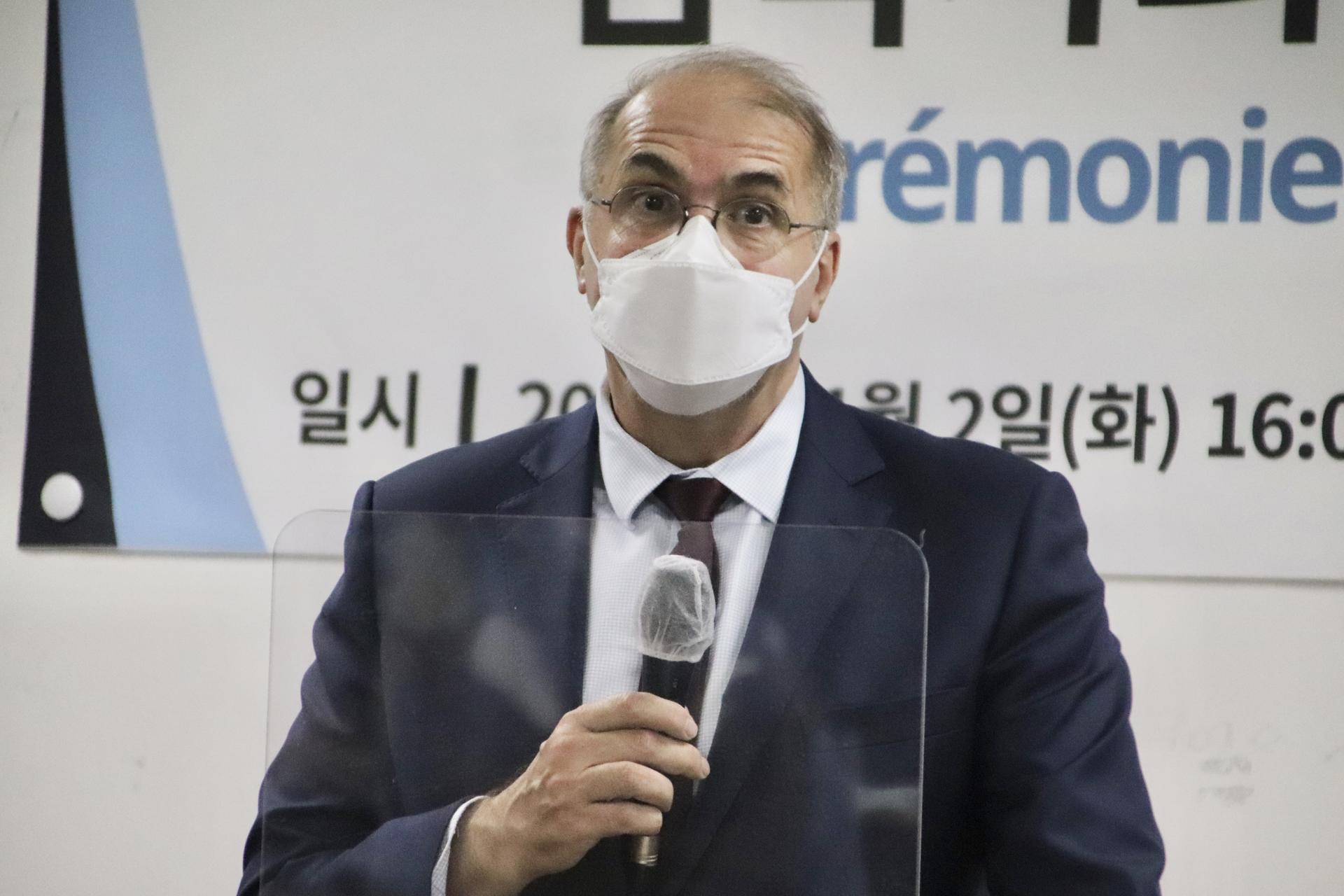 French Ambassador to South Korea, the Honorable Philippe Lefort, personally paid a visit to the NKDB Education Center for Korean Integration, giving a congratulatory speech to the recipients, saying, "With the help of NKDB, which is working in support of the values of human rights declared by the international community, I am overjoyed that the French Embassy was able to deliver these scholarships." He went on to say that he was confident that the recipients would go on to create a better future.
Among the recipients of the scholarships, one person said, "I'm so touched that a country that I've never even been to would be interested in me and provide me with so much encouragement," continuing that they wanted to give back to society as well. In the closing remarks to the ceremony, NKDB Chairman Young-ho Shin said, "As the Dean of a law school, I oversaw and participated in many scholarship ceremonies, but today's ceremony was the most heartfelt I've ever been to," emphasizing, "I want to extend my gratitude once more to the French Embassy for reminding us of the meaning that comes with providing scholarships."
Among the scholarship recipients, two people received support to pursue education in professional development, as well as 15 hours of French language education provided at no charge by the French Embassy, while eight unprotected defectors received financial report to pay for school tuition.
In addition, in October of this year, NKDB launched the "NKDB Human Rights Scholarship Association" to support North Korean human rights activists and North Korean youth in their future studies.