[Press Release]NKDB Unable to Publish White Paper, White Paper on Religious Freedom for 2nd Year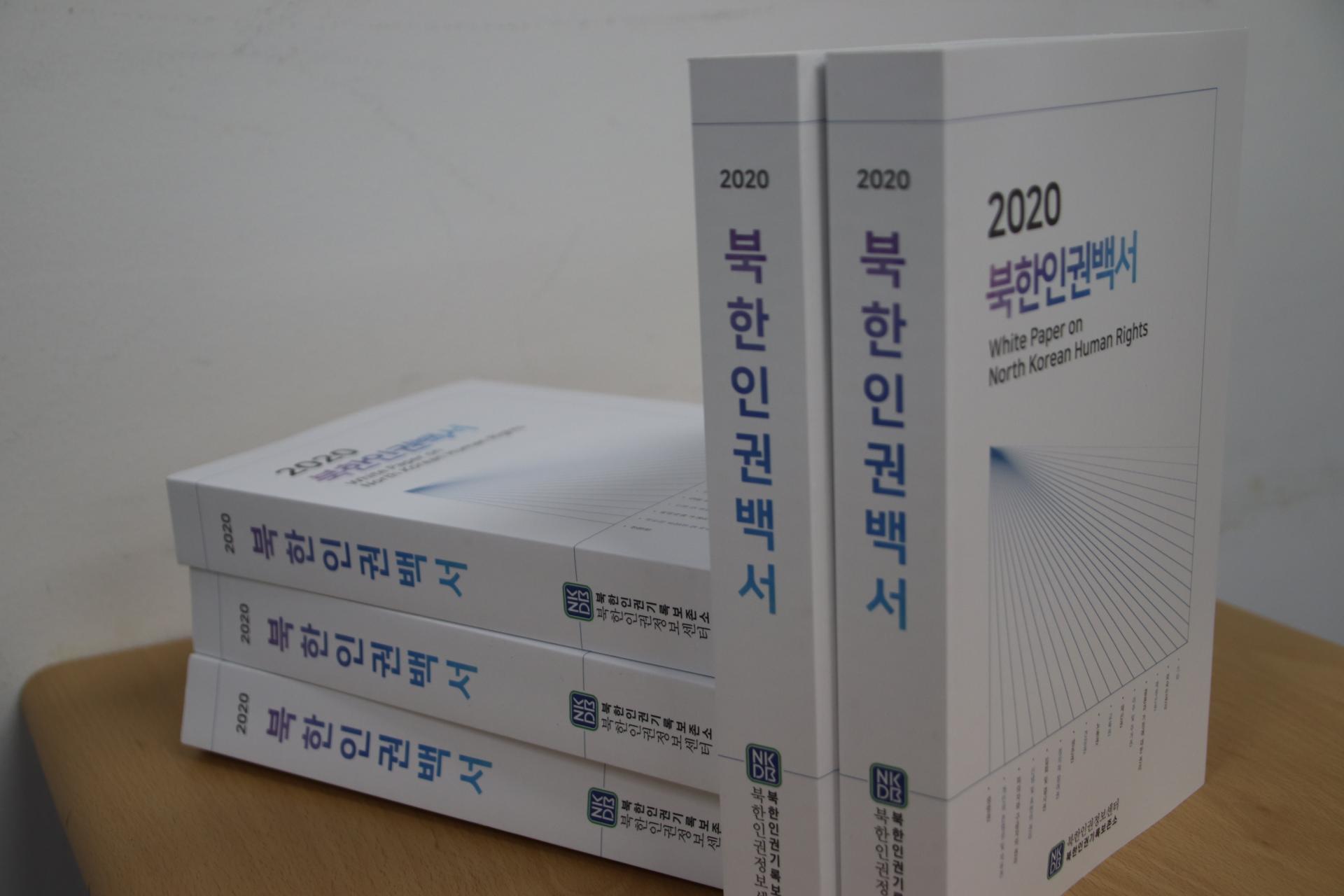 For 20 years, the Database Center for North Korean Human Rights (NKDB) has continuously recorded North Korean human rights violations cases since even before its establishment in 2003 through investigations carried out at the Hanawon Resettlement Center (established in 1999). Through these activities, NKDB has built and maintains the largest database in the world on North Korean human rights violations, the results of which have produced NKDB's flagship publications, the White Paper on North Korean Human Rights and the White Paper on Religious Freedom in North Korea. (As of October 2022, 84,645 cases of North Korean human rights violations, and 54,346 individuals involved in those cases have been recorded in the Database)
Following the passage of the 2016 North Korean Human Rights Act in South Korea, and the establishment of the UN Human Rights Office of the High Commissioner in Seoul, a three-pronged approach was considered and implemented involving different organizations, each with particular roles; the South Korean government (specifically the Ministry of Unification's Center for North Korean Human Rights Records), the international community (the OHCHR Seoul Office), and civil society organizations (including NKDB).
However, in January 2020, the Moon Jae-in administration unilaterally suspended NKDB's investigative activities in Hanawon, which resulted in a drastic reduction in civil society's critical role in providing updated information on the state of human rights in North Korea both domestically and internationally.
In the aftermath of the revocation of access to Hanawon in January 2020, NKDB has continuously requested the cooperation of the Ministry of Unification to resume the human rights investigations inside Hanawon, but these requests have failed to bear fruit. The result is that the 2020 White Paper on North Korean Human Rights and the 2020 White Paper on Religious Freedom in North Korea are the most recent White Paper publications from NKDB due to the inability of the organization to publish a more recent edition.
In the second half of 2022, with expectations that the Hanawon investigations may resume, NKDB planned to publish a White Paper in 2022. However, since the investigations have yet to resume, this has inevitably led to this notification that new editions of the White Papers will not be published this year.
NKDB Chief Director, Dr. Yeosang Yoon, on not publishing the White Paper in 2022, said, "It's with a heavy heart that I share this news with all those around the world that have been waiting for the White Paper on North Korean Human Rights, but we are resolved to do everything in our power to ensure that the investigations at Hanawon, and the publication of a 2023 White Paper, becomes a reality. We ask those relevant governmental institutions for their cooperation in resuming the Hanawon investigations and enabling the publication of the White Paper by civil society, and ask the government, our supporters, and the North Korean human rights community for their support."
He added that, "Improvements in North Korean human rights are not something that can be achieved through the government's efforts alone, but through mutual cooperation with the international community and civil society."
NKDB's human rights investigations and records are based on numerous testimonies that have undergone cross-analysis by NKDB researchers, an effort to establish credibility on the status of North Korean human rights. NKDB hopes that, through these efforts, investigations inside Hanawon will soon be able to resume, continuing 20 years of constant efforts at documenting North Korean human rights violations.